After a recent dinnertime debate was resolved using the internet, a friend of mine said wistfully
"Sometimes I just speculate indefinitely for old times' sake".
I expect that this is a sentiment that we all recognise – the way we approach what we don't know and the way we develop our knowledge is changing.
So…tell me about your experiences of online learning?
This is a question I have not only been asking new YouthNet volunteers but also in meetings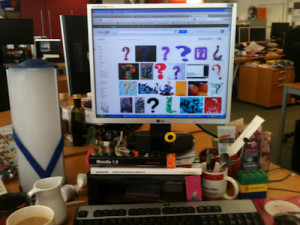 within the organisation. Initially the answer is often "erm, I haven't had much". But who hasn't looked up an answer to a question on Google, or Wikipedia – or found a video on Youtube to show you how to reset your phone, cast on in knitting, or even get the info needed to help your child with their homework? 
We use the web to research and learn without even thinking about it now. For the younger generation it's expected and deeply embedded in much of the curriculum. Using the web to facilitate learning and training within YouthNet has been something I've been exploring over the last year or so. I've been developing online courses for YouthNet volunteers and for participants in a country wide Money Skills programme. Continue reading →