The three tricks that a depressed mind can play on you – and how to overcome them.
An ongoing balancing act
I would describe managing depression as an ongoing balancing act. A lot of that is knowing and understanding how my thought processes work and what influences my mood.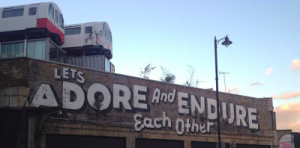 Alas, the mind is a tricksey thing and knowing it is a complicated process. I've been thinking about some of those nasty mental tricks a mind prone to depression can play. In the course of trying to make sense of them I have been thinking about depression through the metaphor of inhabiting islands. But I'll get onto that…
Tricky thing 1: The reverse motivation caused by depression
My Mindfulness Based Cognitive Therapy (MBCT) course spoke about the reverse motivation often present during depression. You can read a bit more about that session in my Mindfulness diary for Mind here – 'How can I best take care of myself'.
So what is reverse motivation?
Usually we want to do something and then we do it. When depressed, sometimes we have to do something in order to want to do it. The motivation comes second.  I know that sometimes I end up feeling better by making myself put one foot in front of the other and doing something I initially really do not want to do – often exercise (which I write more about here in 'Running stops my thoughts running wild'), visiting friends or getting to work.  However, it can be hard to persuade myself when in a very low mood.
Why? Well partly I think this is down to another sometimes quite devastating trick that a depressed mind can play. Continue reading →