A 2016 update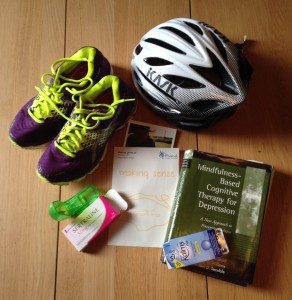 Hello! Just wanted to pop in and add some notes to this post. It's 3 years since I wrote it and since then my mental health has fluctuated and changed quite a lot. I still manage depression but trying to come off my antidepressants really increased my anxiety for a while. And a complex combination of this and the pressures of getting married led to a significant relapse into disordered eating and an exercise addiction.
These experiences have changed my perspectives, helped me move forward with my recovery and improved my relationship with my medication. I'm getting there. I intend to keep writing but my blog should more accurately be called 'From depression, anxiety and muddled eating island'. That's not a very snappy title though. So I've changed the title to 'Writing my mind' until I can think of something better.
And here's what you came here for – a bit more about what the whole island thing was about in the first place.
Where the metaphor of 'depression island' comes from and what it means to me.
Mental trickery

I find that knowing and understanding how my thought processes work and what influences my mood is one of the best ways to manage my mental health.
One of the hardest elements of depression and anxiety is that it encourages types of thinking which can go on making it worse. Things like reverse motivation and discounting the future (read more about these here). For me recognising and responding to these tricks is key to recovery.
Part of what I wanted to capture was the sense that when you are unwell you can't imagine that you will ever feel better. And not just that; you can't imagine that anything you might do to try and improve your mood could possibly ever work.
Whenever I feel better, I feel better in a way that I couldn't have possibly imagined when I was feeling low.
I find metaphor a helpful way of trying to get a grip on my own experiences of mental health and communicate them to others( if you're interested, have a look at my post on metaphor, mental health and online support).
I was searching for a metaphor that might help me and others better understand this phenomenon and I came up with the idea of two islands.
The islands
It's as if my depressed, anxious mind and my healthy mind are two totally different islands. Continue reading →