I'm pleased to report that my rewrite of the Supporting someone you know leaflet from the Miscarriage Association is online and in print now.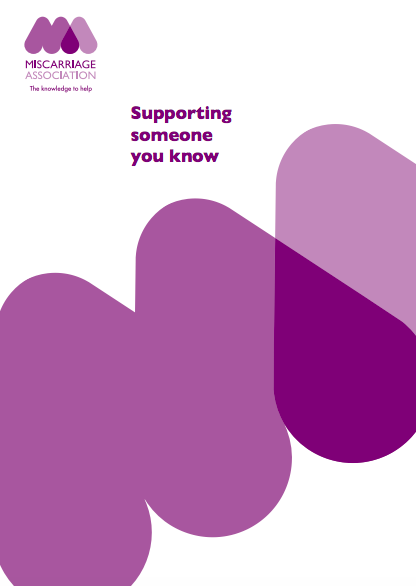 We identified the need to update this resource as part of the pregnancy loss and mental health project – but obviously its application is much wider. We didn't do any resource-specific research but I was able to draw on research and understanding from a number of projects I have worked on for the Miscarriage Association including our award-winning youth resources project, our pregnancy after loss resources, our NHS training films, our recently published pregnancy loss and mental health information and our current project on miscarriage and the workplace.
The new leaflet comes at the same time as the launch of new miscarriage cards – for sale on the Miscarriage Association website.