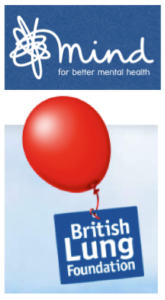 If the events of 2016 have told us anything, it's that people can write any old rubbish and post it online as fact. And people will believe them. Especially if those people are vulnerable or anxious.
And no one is more vulnerable or anxious than when it comes to researching health concerns. The internet is our first port of call for any worry – but news articles can leave us feeling confused and worried about what research shows and evidence recommends. I wrote about this in relation to antidepressants in pregnancy here.
Hundreds of other articles identify our most vulnerable moments and use them to drive traffic to their advert loaded pages.  If you're struggling to conceive it's hard to avoid clicking on an article entitled 'Trying to get pregnant – 10 proven sperm killers!'
On the same search results page I found '10 things to do if you want to conceive' and '10 myths about trying to conceive'. They were basically the same and no one was any the wiser.
Reliable, balanced, current and evidence based information
It's really important that people have access to reliable, balanced, current and evidence-based health information. Which is where the Information Standard comes in. Any organisation achieving the Information Standard has undergone a rigorous assessment to check that their information production process generates high quality, evidence-based, balanced, user-led, clear and accurate quality information.
Continue reading →