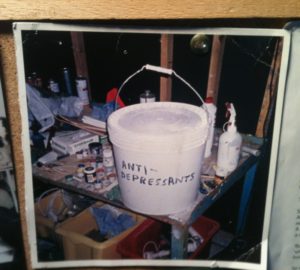 18 years ago a doctor prescribed me antidepressants as if they were painkillers. I've tried to reduce my dose or come off them many times since. Now I think I'm stuck on them for life.
Usually I'm OK with this. But sometimes it feels quite scary. Yesterday I heard a radio report about a new Lancet article recommending that we should taper withdrawal over months or even years (current (unrealistic) NICE guidelines suggest tapering over weeks). Aspects of the interviewees' experiences were so similar to mine that I had to pull over and take some deep breaths.
But this is nothing new. Reports in 2018 said existing guidance leads to misdiagnosis and harmful long-term prescribing. Thousands of people have reported huge difficulties coming off antidepressants. The longer you've been on them, the harder it seems to be to come off. Yet many healthcare professionals take a pretty casual approach to these brain altering chemicals.