Childhood diaries
I've always used writing to know and to guide my mind in one way or another. Usually, this has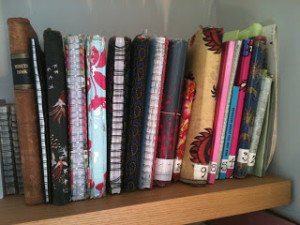 taken the form of a diary or journal. In thinking about the part that writing has played in managing my mind, I had an interesting evening going through my old diaries and notebooks. The entries were initially quite amusing and nothing but a day by day record of what went on.
''Today Richard got his new high chair it was white with blue stripes and the seat dad got was the same pattern with frills round the edge and mum said she didn't like it.  Me and Paul might be able to have the box" (3rd Feb 1992)
"I dumped Simon today. He practically ignored me all the time. I did it nicely. I haven't seen him since I did as he is in a different technology group. Had lots of fun second lesson of technology"(28th March 1996)
However, it wasn't long until they became more difficult to read. This still one causes me pain, and shame at how I treated my parents when I was down.
"Mum says if I treated my friends like I treated my family, I wouldn't have any. Why do I have such twisted anger and tension in me I have to take it out on people and get in moods" (1999)