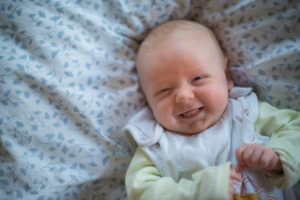 Oaklan came on the 5th October. He's almost eleven weeks now and things are slowly starting to feel a little easier. I'm still pretty tired – and I'm writing this with him feeding on my lap – so please excuse any typos, half-formed ideas or clumsy phrasing.
I wanted to get down some thoughts about early parenthood and mental health. It's something I was pretty worried about. I was concerned about the lack of sleep and relentlessness of it, plus not being able to exercise enough and dealing with a very different shaped body.
I was on 50mg of Sertraline throughout my pregnancy (a decision that was definitely the right one for me) and I chose to increase this to 75mg in the first difficult weeks. I think that's helped. But, despite everything, early parenthood has also highlighted some healthier thinking patterns and approaches.
The achievement of labour and birth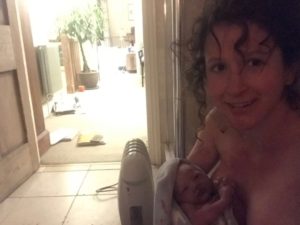 I'd hoped that pregnancy would change my muddled relationship with my body. I've heard women say that it helps them see their bodies in a new light and recover from long-term eating problems. This didn't happen for me. The whole nine months was an uncomfortable struggle with my changing body. I felt trapped and out of control. By 41 weeks I was desperate not to be pregnant. But labour and birth were more empowering. After seven hours of contractions, he came so fast I delivered him myself at home. An hour ago the midwife on the phone had told us I was still in early labour. We were lucky but it's still an experience I'm proud of. I finally managed to see my body as something special and cut it a bit of slack (at least for the first six weeks or so).
Continue reading →