I've recently come off Sertraline after 15 years on various SSRIs. It's been a long and tricky journey but I think I might be almost there. I've written a bit more about that here.
Using metaphors to identify, share and understand my mental health
During this period I've found two metaphors very helpful.
I love a metaphor when it comes to managing my day to day mental health. Metaphor helps me identify and pin down my experiences. This is a step towards understanding and managing them. It helps me regain perspective and use the language of shared experience to transfer and talk about some pretty intangible feelings.
Getting my nose away from the oil painting
I haven't had much perspective recently. Feeling anxious seems to magnify individual moments. It's as though I am living life too close up. I don't have the capacity to see beyond the worry I'm experiencing right now.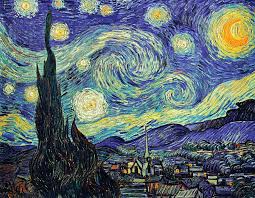 My nose is right up against the canvas rubbing in all the tiny flaws and bumps. From here they look huge and distorted. But we all know an oil painting looks better from afar. The swirls of dark colour and the lumps of paint add texture and depth to the bigger picture.
I'm not saying that this kind of anxiety is necessary or important to make up the picture of a life – it really isn't. BUT I have found that whispering 'remember the oil painting' to myself has reminded me to step back and question whether the worry that's causing overpowering anxiety right now will matter at all in a year (or even a month or a week). It's helped stop those tricky surges of panic become uncontrollable.
My anxiety and depression have a tape collection