What is successful online support?
There is no foolproof formula for successful online support.  Using the written word to ensure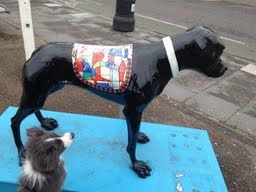 someone feels listened to, understood, informed and positive about their next steps is a complex and varied task.
As with any inexact science it's much easier to identify when something is done right. It's a lot harder to teach how it is done. As a result I'm always interested in identifying and exploring in more depth what it is about successful support that makes the real difference. What is it that makes someone respond like this?
"I would just like to say thank you so much as i feel its basically saved my life. The people who reply should be so proud to be able to have that effect on someone like myself who feels there's no way out of this hell. After receiving my reply i have now realised there is and i now have the courage to get help. Thank you so so so so so much! you'll never know what you've done for me, you've saved my life!" (askTheSite feedback)
My previous blog post explored stories and writing and their role in support. Stories and creative writing about experiences create a great vehicle for metaphor and simile. These are really valuable tools in supporting those who are struggling, particularly with mental health and particularly online.  In this piece I hope to explore why. Continue reading →